Description
We are closing out the Betsy and the Sally their nice shoes but time to make something different when they're gone there gone.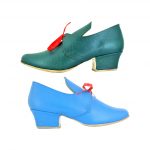 The French Marine button is a domed button with a rim. The 208 B is the smallest at 5/8″.  High domed brass with rim. Generic.
There are two more matching buttons, # 206B and 207 B.