Welcome to Fugawee Historical Footwear!! Fugawee Historical Footwear brings you shoes and boots from French and Indian War to Civil War. We keep a large stock of Brogans, Short boots, turn downs Revere's, Colonial men's and Women's styles for immediate shipment, 3000 to 4000 pair in stock.
Your feet are our best salesmen.
Fugawee also makes lead-free Britannia medallions for organized events or proprietary parts. Fugawee carries a large line of pewter, brass, bone and horn buttons in stock. 36 different styles of shoe buckles and we carry a full line of over-the-knee stockings in cotton and wool. Stainless cups, boilers and coffee pots."Can't tell the difference"
Like us on Facebook for savings. 800-605-8280
Best Selling Products
Lace Oval Tension shoe buckle, Brass
Lace Oval, tension buckle in Brass.  This has a floral line design, and requires no holes to be punched into the leather latchets.  It can be put on and tighten easily. The size is 1 1/8 x 1 1/4″ and will fit on the 1 /14″ latchets. If you purchase with a pair of shoes there is no extra shipping cost.  Price per pair $20.90
not rated
$

20.00
Add to cart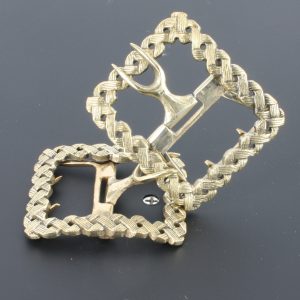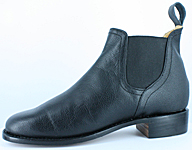 Congress Gator, Civil War Men's pull-on Shoe
The Congressgaitor is more of an ankle boot.  It is what you have been looking for.   With a tab on the back for ease of entry, it has a smooth black leather toe, two elastic gussets one either side and a stacked heel.
not rated
Read more