Fugawee has been making Buttons as long as we have been Fugawee. That part started out because Nancy (My Mom) at the time was making all our clothes and needed some buttons. She was a jeweler and started working in pewter, That was in 1983.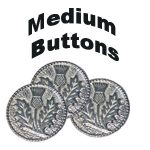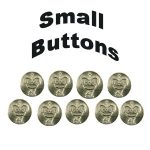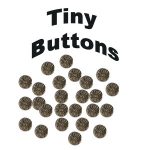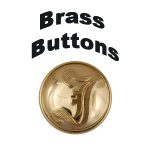 Fugawee has well over 100 pewter buttons to choose from. Some are reproductions of museum pieces we have bought. Others were purchased from Diggers. Some fit the construction and type for period buttons, and we just liked them.  Some have been commissioned privately are exclusive, some for clubs some for resale by the buyer.
Some we make because we have a lot of people asking for them. Anything from 'The Queens Loyal Rangers" to a teddy bear button.
If you need buttons, take a look. If you need a button with your logo or name on it let us know. We can engrave on existing buttons or make you your own line of buttons.
Thay will be made in the USA all of it.
We have over 210 Buttons styles of historic buttons that Fugawee manufactures. We can deliver any quantity with a quick turnaround. We make regimental buttons and even exclusive designer buttons (lead-free only). Also brass and bone buttons. Call if you don't see what you're looking for.
Custom monogram some buttons.  We are offering this service for button 126,127,128,129 and 130. from 1 1/4 inch to 3/8ths