We manufacture our own products also, right here in  North Florida. Necklaces, earrings and bracelets. pins, Political, environmental or whatever the customer wants. For example  feathers, hatchet or longknive , dangles, Masonic emblem, Hudson Bay tokens or even men in a flying canoe we can make it.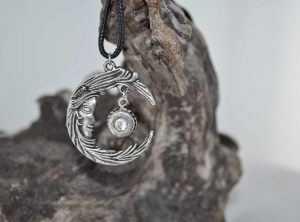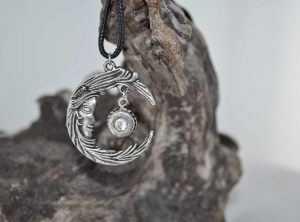 Crescent moon and a star Gem. All USA made.
One ¼ inch across very light at 8 grams, the gemstones in the star can be the same or any combination of the following. We can do special orders on stones.
All stones are Cubit Zerconium but In different colors: Green, White, Yellow, Pink, dark blue, London Blue, Moonstone, and a Mystic stone of many colors.
not rated
$

29.99
Add to cart