Queens loyal Rangers Small enlisted button, 220. Hand made in the USA
$0.85
5/8″. 1 to 12 @ .55 each, 13 to 144 @.48 each and over a gross .45 each.
In stock
Description
Queen's loyal Rangers 5/8ths button, brass
Matching large  button 221
Related Products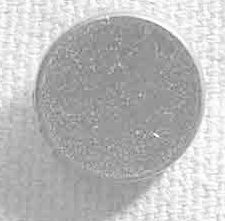 plain flat Pewter Button, 9/16″, 127. Hand made in the USA
S is for small, 127 is the number of the button. This button is 5/8″ and is good for vests, light jackets and sleeve buttons.
The material is Britannia pewter. This button is 5/8″ .  There are 5 buttons like this in different sizes, also a tiny button for shirt collars.
not rated
$

0.85
Add to cart