We are closing out the Betsy and the Sally their nice shoes but time to make something different when they're gone there gone.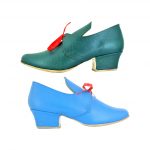 Military or Civilian. Brass, White Bronze, pewter and steel Buckles. This includes Shoe buckles,
knee buckles, and Tension buckles. From your shoes to your pants you need a buckle.  All Fugawee buckles are lost wax cast in brass, white bronze, steel or pewter.
All buckles are sold in pair.