Description
We are closing out the Betsy and the Sally their nice shoes but time to make something different when they're gone there gone.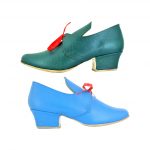 191 is a plain 2 hole button in Bone. A very useable button, 5/8″.
this is a button that you should have extra in your kit, so when an emergency happens, you are ready.