Description
We are closing out the Betsy and the Sally their nice shoes but time to make something different when they're gone there gone.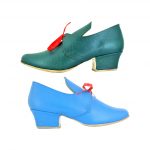 Handmade reproduction early 19th-century pewter photo frame. The abstract floral design is timeless. It will represent on a wall or on a desk. The warmth of hand rubbed pewter surround the cherished moment you have immortalizes in this frame. It's a great gift for all occasions and will remain in the family for generations.
With a glass 2mm lens, a cordage backing and a fiberglass finial back with the kickstand made onto the back panel for use on a desk. Also hanging on a wall is good too.
Lenz size is 2 3/8 X 3 ½ the overall size is 3 3/8   x 4 ½