Description
We are closing out the Betsy and the Sally their nice shoes but time to make something different when they're gone there gone.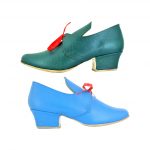 Beautiful hand made Keepsake for sailors, Military Merchant, and civilian.  We know who we are! It's about the love of the water.  Made in Florida to order.  It is a heavy piece at a ¼ pound of Britianna lead-free pewter.  The shank has fancy worked in a waxed black cord that contrasts against the bright pewter.  Comes with a stock to hold it up and show it off.  Your ship, service, loved one's name can be engraved on this handsome pewter anchor.   
US Coast Guard, NAVY and USMC commemorative Handmade anchor.  The anchor is 6 inches tall and 5 inches wide, with hand-wrap fancy work around the shaft, made out of 3 ounces of fine Britania pewter.  Engraved with your service and ship's name.  This makes a wonderful present for any veteran in seagoing service. Great for yachting racing awards, sailing or regatta races or boat warming present or even a door knocker. 
I initially made this anchor for myself and my  Coast Guard shipmates, but friends have seen them and wanted them too. You will see the USS Houston, that was my father's ship in WWII.  Look it up they had quite a summer in 1943.
I customized the anchors and can do about 15 characters on each side. Service branch and ships' name was the first thought. As you see there are people the just like anchors. I think they would make great boating awards. I can engrave up to 15 characters on each side.  They are weighty and fit good in your hand. You will not find this anyplace else at this time. We made the anchor and the mold. We cast them and finish them by hand all at my shop in Crawfordville FL. 100% made in the USA.  Veteran owned. Certified not to be a POS.