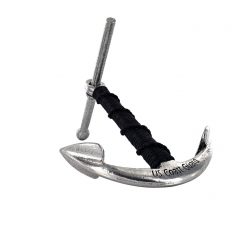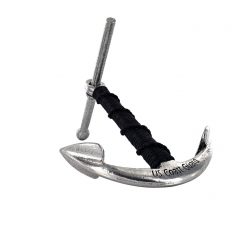 Anchor, custom engraved with fancy work.
Beautiful hand made Keepsake for sailors of any kind. Military, Merchant, civilian we know who we are. It's about the love of the water. Your ship, service , Loved one's name ( your ship) engraved On one side. Is it service or any anything you want in Grabill the other. On this handsome pewter anchor. The shank being fancy worked in waxed black line. Comes with a stock to hold it up and show it off.
So send somebody off to go find the anchor scales.
not rated
$

39.00
Add to cart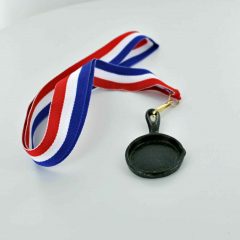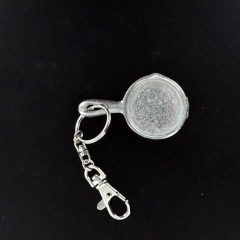 fry pan, Barbie sized
Manufactured in the USA out of Britiania pewter.  2 inches in silver or black.  Great for awards, cooking, baking contests, competitions, kitchen, doll house.  Keychain fits on ribbon awards.
not rated
$

7.49
Add to cart