Description
We are closing out the Betsy and the Sally their nice shoes but time to make something different when they're gone there gone.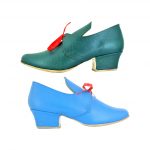 #145 pewter button, is a Daisy design. This tiny button can be used on collar closings and dolls clothing.
Price: .40 each.
The matching button for this design is a tiny button 124.