3/4 inch flat Brass Button with hand soldered loop
$1.25
196 Brass button is 3/4″. This is a flat face button
In stock
Description
The Brass flat-faced button. Size is 3/4″. Flat Brass Button with hand-soldered loop
Related Products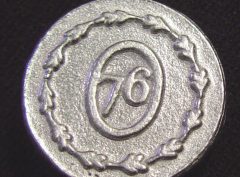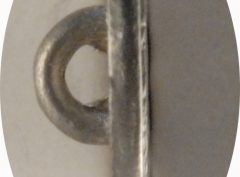 Military Pewter Button, 7/8″, 77. Hand made in the USA
Button #77 L is the larger in the series of matching pewter buttons with the number 76 on the front.  It is 7/8 " in size.
These buttons were made for the unit with instructions as to their design.
Matches 76 S.   Special order for gold plating, please call for information as to quantity and price.
not rated
$

1.05
Add to cart