Medallion and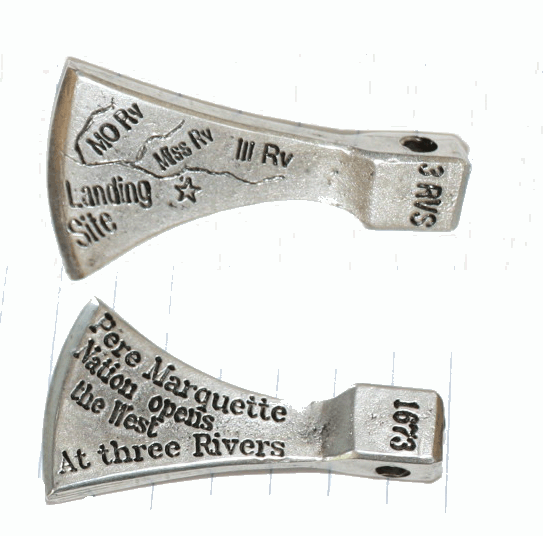 Award Hocus pocus
There is a lot of estimating happening at the making of an Award, and it is confusing. Ayotte Pewter is going to lay it on the table simple.
Below is a basic custom Britannia Medallion (lead-free Pewter) not brass. It's a silvery metal. This offer comes in a basic antiqued finish and is priced to give every event, association, club, venue, and more a chance to have a memento of their own.  We can make them as fancy as you want. Just give us a call.
100 1 ¼  inch single-sided Britannia coins made in the USA, text only, inset letters included, making of the master and produced with an antique finish –  $300.00 plus shipping.
Outside loop $10 extra.
Raised letters and/or artwork $45 per side. (You supply the art)
If you need Fugawee to do the artwork, please call for estimates. (Usually about $85)
2nd side $45
The more you buy, the price goes down.
100 1 ½ inch coins $345
100 1 ¾ inch  coins $390
100 2" inch coins $435
100  2 ½ inch coins $480
100 3 inch  coins $530
Neck ribbon extra.