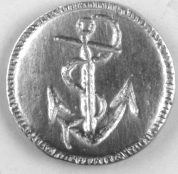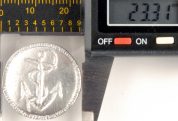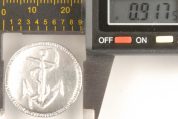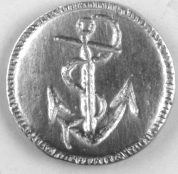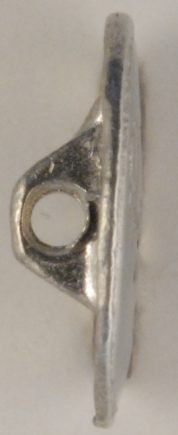 Anchor Pewter Button, 168. Hand made in the USA
$0.92
The Anchor with entwined rope is a classic design. Size is 7/8″ that would do well on a coat. Price is 1 to 12 units @ .92 each, 13 to 144 @ .84 each, and over 144 .74 each
In stock
Compare With Similar Products
Description
The Anchor with entwined rope is a classic design. Size is 7/8″ that would do well on a coat.
Related Products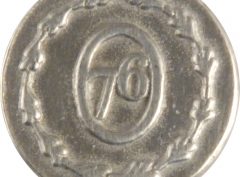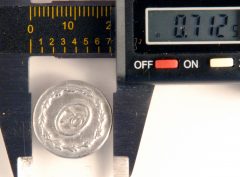 Military Pewter Button, 5/8″, 76. Hand made in the USA
Button #76 S is the smaller in the series of matching pewter buttons with the number 76 on the front. It is 5/8″ in size. These buttons were made for the unit with instructions as to their design.
Matches 77 L   Special order for gold plating, please call for information as to quantity and price.
not rated
$

0.55
Add to cart