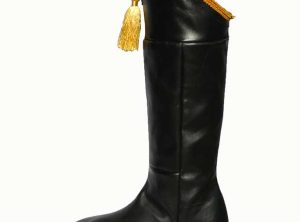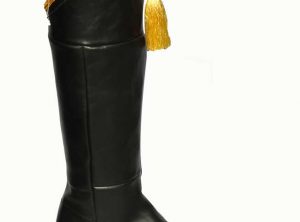 Hessian boot re-production
 Fugawee's Hessian boot is another well made long lasting leather boot, Steel shank construction. Stacked leather heel, fully lined.  The boots do not come with a tassel,  These have a narrow shaft so those with large calves they might not work for you.
not rated
$

335.00
Select options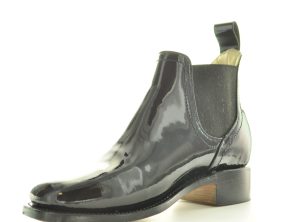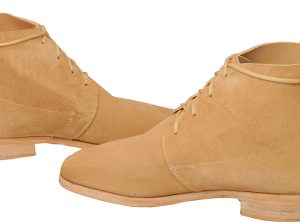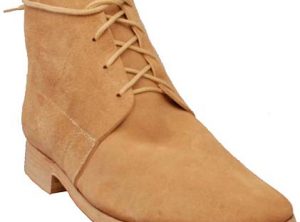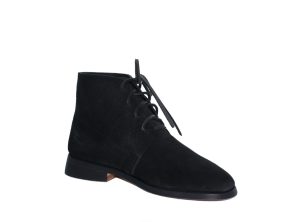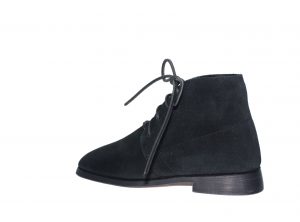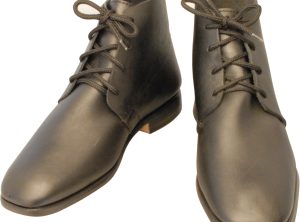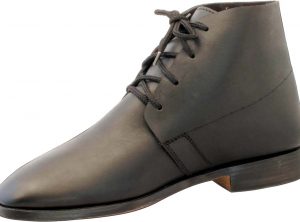 Brogan, Jefferson Bootie Smooth side out
Brogans are also called Jefferson Bootees. The Army used the term "Jefferson". The reason goes back to Thomas Jefferson: During the French Revolution, large, fancy shoe buckles were considered the mark of the Aristocrats. Shortly, wearing any shoe buckles at … Read More
not rated
$

149.00
Select options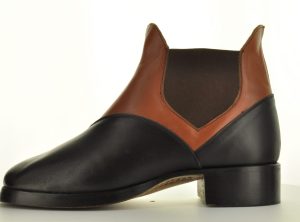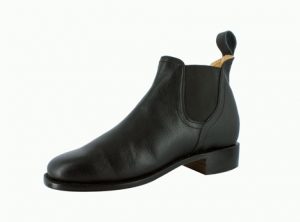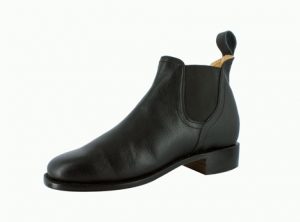 Congress Gaitor, Civil War Men's pull-on Shoe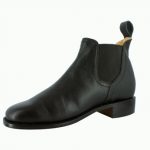 The Congressgaitor is more of an ankle boot.  It is what you have been looking for.   With a tab on the back for ease of entry, it has a smooth black leather toe, two elastic gussets one either side and a stacked heel.
not rated
$

159.49
Select options