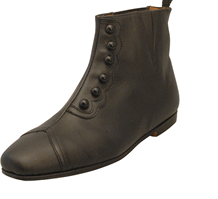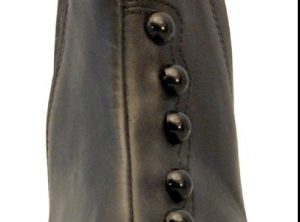 a Victoria, Black
Black Victoria is a Ladies fully leather lined ankle-high pull-on bootee. Black is one of three color choices.
not rated
$

129.95
Select options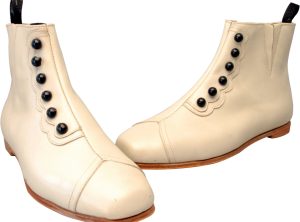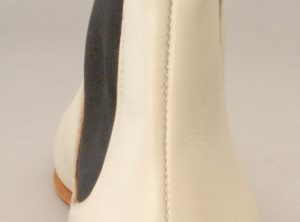 _ Victoria, Bone
The Victoria is something new for the Civil War ladies. The moment you hold Victoria you will know that you have a quality shoe in your hand. Comfort, quality and authenticity are all brought by Victoria
Victoria is a fully leather lined flat heeled, fitted ankle-high bootee for the ladies. Victoria has a tapered, squarish toe cap and is made of soft leather on a left\right last. We have been getting some complaints that ladies with sturdy feet or stronger ankles are experiencing difficulty with getting into the Victoria. We have made a slight adjustment by adding another elastic gusset.
Victoria has six jet black buttons on the front of the shoe but there is no need for a button hook.
not rated
$

129.95
Select options