You cannot add "Great Thistle shoe buckle, Brass" to the cart because the product is out of stock.
Sale!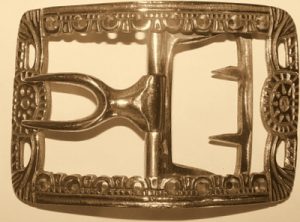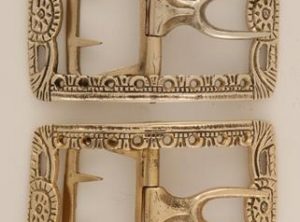 Pierced Shoe Buckle, Brass
Pierced Buckle
The Upper class might show off more elaborate buckles such as the Tudor, Swirl, Pierced, Great Thistle as they were or for the final show of financial accomplishment, have them studded with gemstones. In our case, we use crystal in gem colors. Brass or Silver metal is still, what goes with what you have to wear.
,1-7/8″x1-3/4″ Opening 1-1/8″ in Brass. This buckle is nice as it is, or we can set Crystals in the openings to make an outstanding fancy gem buckle for you as a Fop impression. Choice of 7 colors in CZ's price for plain $38.50, set with stones $55.00
not rated
Add to cart