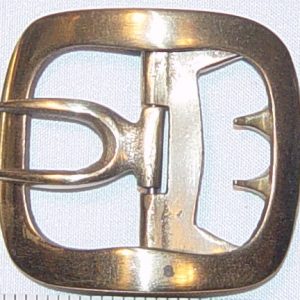 Colonial Brass Buckle, Military #1
Military #1, brass, has a small face to the buckle that would be correct for the early part of the 18th Century.  A small plain brass buckle that will still fit a 1¼" latchet.  Nice for the soldier or townsman.  The price is $35.20 per pairs.
not rated
$

35.20
Add to cart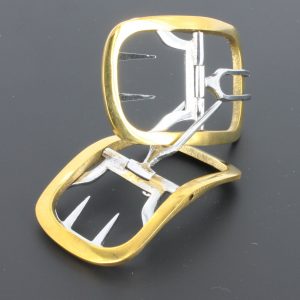 Iron and Brass Shoe Buckle
The Brass and Iron is the good buy on buckles. It is good for Military or Civilian use. A sturdy buckle. 3″x1 7/8″ and will fit our latchets.
not rated
$

31.00
Add to cart
FUgawees collection of reproduction shoe buckles.